Create your brand's most engaging social media content - in one day!
ONLINE interactive workshop: July 26th 2022, 10am - 3pm
Feel like all you ever do is fire content out in a hurry? Need to add some creative pizazz to your work?

It's not just you.

When you work in comms, you're often so overloaded with work, it can be hard to find time and energy to plan creative and engaging content.

Creative Content Planning Bootcamp LIVE is an online workshop for comms professionals and social media managers to learn AND create.

Book on to give yourself that time, inspiration and motivation you need to get ahead of the game with your social media planning.

By the end, you'll have a workbook filled out with amazing content, all planned out so you can explode your social media engagement!
Join other comms professionals on July 26th
This useful and fun session covers the topics and exercises you need to get you planning and creatively creatively.

📣 Comms Creatives Academy members join for free, or non-members can book on below 👇
Planning AND making content during the session

The six types of content you need to use to make maximum impact

Generating brilliant content ideas

Creation sessions - 10 minute slots for you to follow our instructions to create engaging social media posts

Social media tips and tricks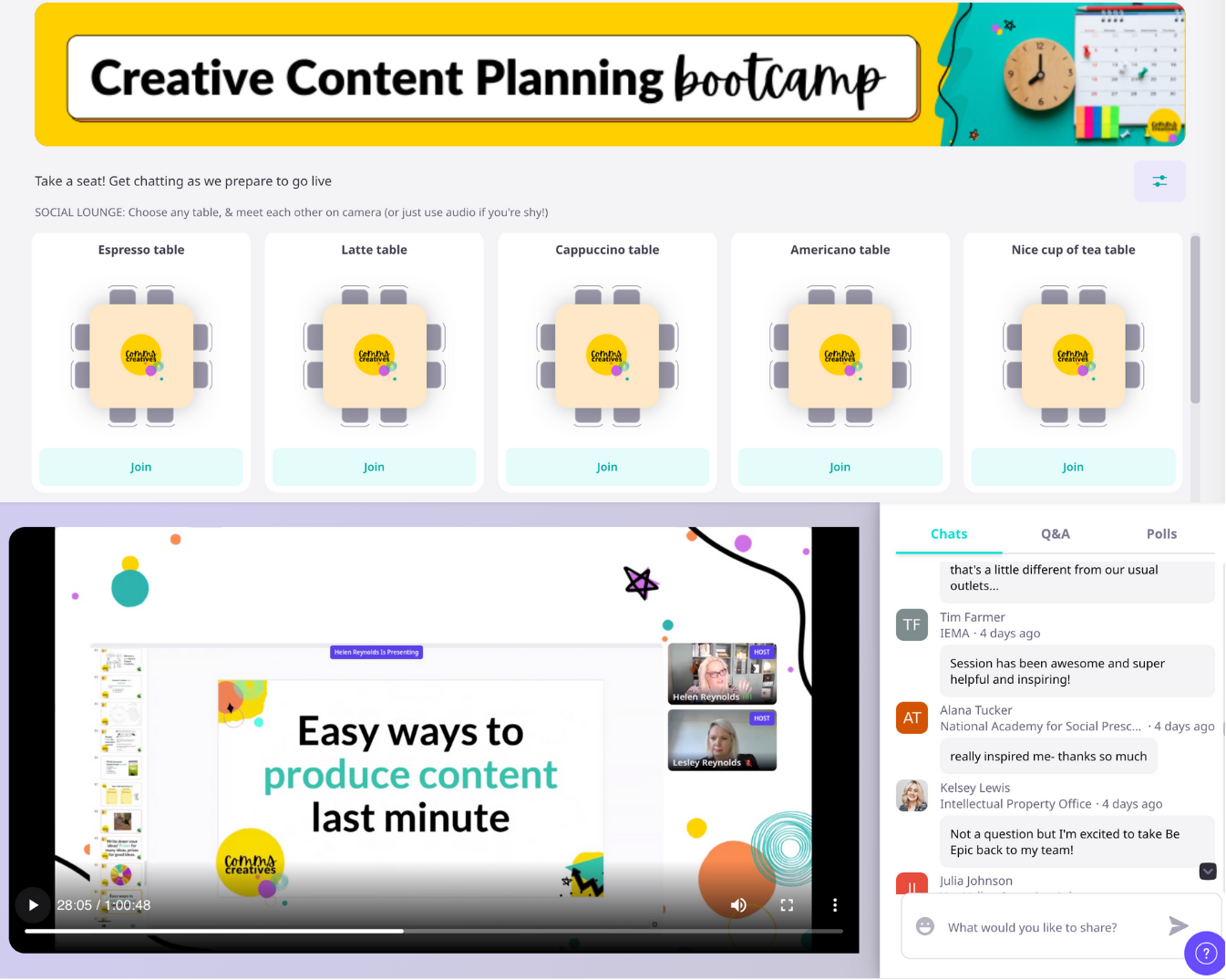 💡 INSPIRATION
Get inspiration from Social Media Marketing Awards winner, Hel Reynolds. Hel will share ideas and examples of the kind of content that will get your audiences talking in 2022.

✍️ IMPLEMENTATION
You will be planning live, at the event. So no more putting it off or getting distracted - if you get stuck in during the event, you'll have a plan created on the day!

😃 FUN
This won't be one of those boring webinars - we'll keep it lively and engaging and most importantly - get you enjoying the creative planning process!
Come along yourself, or bring some colleagues too!
Book now, or email lesley@commscreatives.com to arrange an invoice.